There's something about Mount Isa…
16th April 2020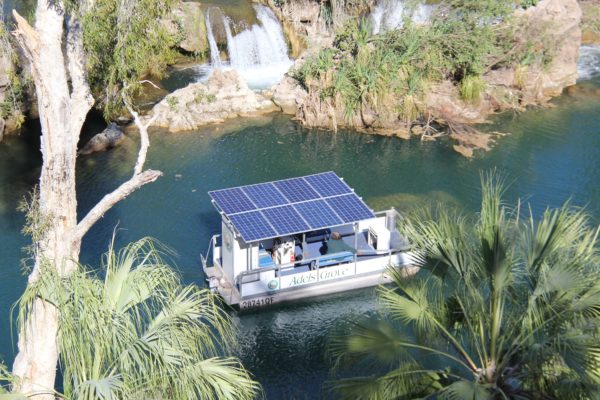 No matter which direction you arrive from, by the time you arrive in Mount Isa you'll have travelled across vast distances, including sweeping savannah grasslands, volcanic basalt country and dry desert uplands. By which point, you might be feeling a bit dry yourself. So the sight of this bustling hub appearing like a mirage in the desert is a promise of sweet refuge and city comforts. On that front, Mount Isa doesn't disappoint!
Get the underground experience
On driving into the city, you'll notice see a candy-cane coloured copper smelter stack emerge on the horizon, standing as an epithet to Mount Isa Mines, one of the most extraordinarily productive single mines in world history!
Keep calm and carry on
You can literally delve deep into the mining experience with an underground Hard Times Mine tour, where, kitted-out in overalls and cap lamps, you descend into the bowels of the earth. Despite your depth underground, keep calm and carry on; you'll be in the expert hands of a real-life ex-miner who knows-his-stuff, guiding you in getting up-close-and-personal with the enormous boom drills, mucking units and air-leg drills, all while feeling the earth rumble with firings of the blast face! While you're in underground mode, sign up to see the historic Underground Wartime Hospital too!
Mount Isa's above-ground attractions are just as rewarding
Visiting Outback at Isa is regularly described by visitors as a "must-do experience," with the centre boasting an astounding array of prehistoric exhibits at the Riversleigh Fossil Centre, along with boasting an Art Gallery and Rodeo Hall of Fame.
Best packages come in small sizes!
You can also get an insider's perspective with North West's Tours where they specialise in small group tours around Mount Isa and the region, generously sharing the hospitality, adventures, history and stories that this icon of the Australian outback has to offer.
Fit-in Moondarra Lake down-time
Once you've had your cultural and historical fix, head to Mount Isa's beautiful Lake Moondara. The lake, which comes to life every October hosting the Lake Moondarra Fishing Classic, provides an idyllic backdrop for four-wheel-driving, fishing, water skiing, tubing and wakeboarding! Take a packed picnic and set up at the well-appointed Warrina (or Peacock) Park afterwards, where barbeques and toilet facilities are provided.
Experience an alternate reality
By about now, you should be feeling well spent; but you know what they say about rest for the wicked! So pack-up your picnic and do yourself a favour; head to the City Lookout to witness a one-in-a-million sunset, slowly lit up by a sparkling sea of mine lights. The glistening aura over the entire city conjures a feeling of having stepped onto the stage of an alternate reality!
Become apart of the legend
Speaking of alternate realities, have you really lived if you've not yet graced the largest rodeo event in the southern hemisphere? The Mount Isa Rodeo, legendary since 1959, is held in the second weekend of August every year, drawing thousands of spectators and competitors alike from all over Australia, and beyond! The weekend is jam-packed full of entertainment, including the fast, furious and dangerous bull riding feature event!
Make Boodjamulla a priority on your must-do list
Finally, one of the shining jewels of this leg of the Overlanders Way is the extraordinary Boodjamulla (Lawn Hill) National Park. Boodjamulla has been described as one of the most breath-taking of all of Queensland's national parks, emerging like Eden within the Outback from the red dusty plains of the north-west Queensland highlands.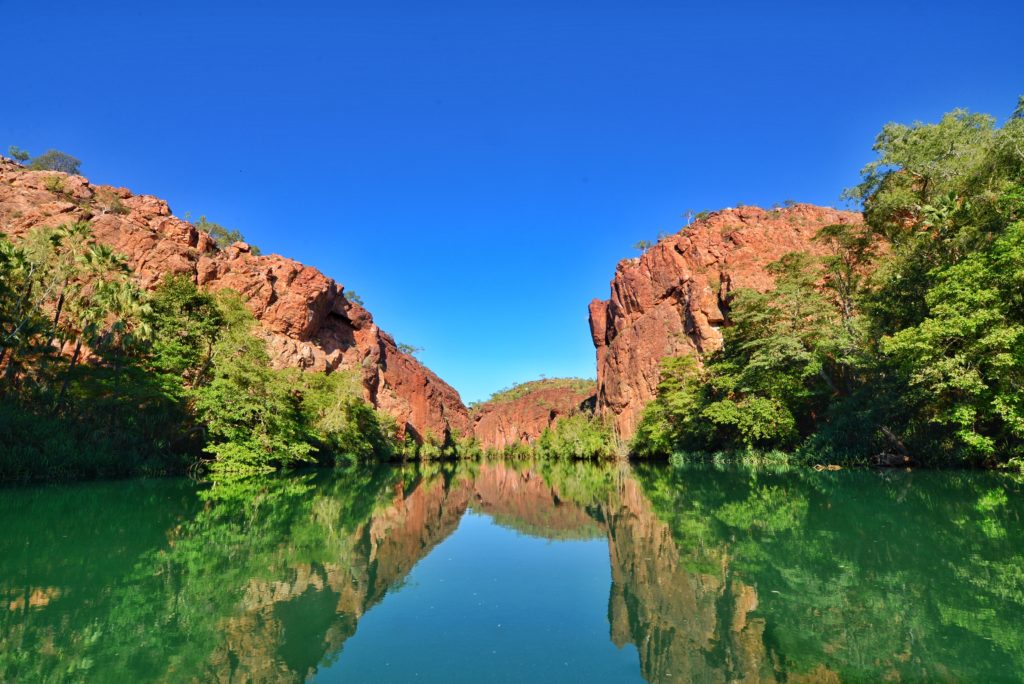 The cool emerald waters of Boodjamulla (Lawn Hill) National Park 
The enchantment of Rainbow Serpent Country
Head to Adels Grove, adjacent to Boodjamulla, where you'll find stunning spring-fed waterways, cool emerald waters, pulsating wildlife and vegetation, and rewarding hiking trails. Also visit the Riversleigh Australian Fossil Mammal World Heritage Site and associated tour with fossils dating back some 25 million years, along with ancient Aboriginal rock art and engravings, illuminating the length of connection the Waayni people continue to have with Boodjamulla, their 'Rainbow Serpent Country.'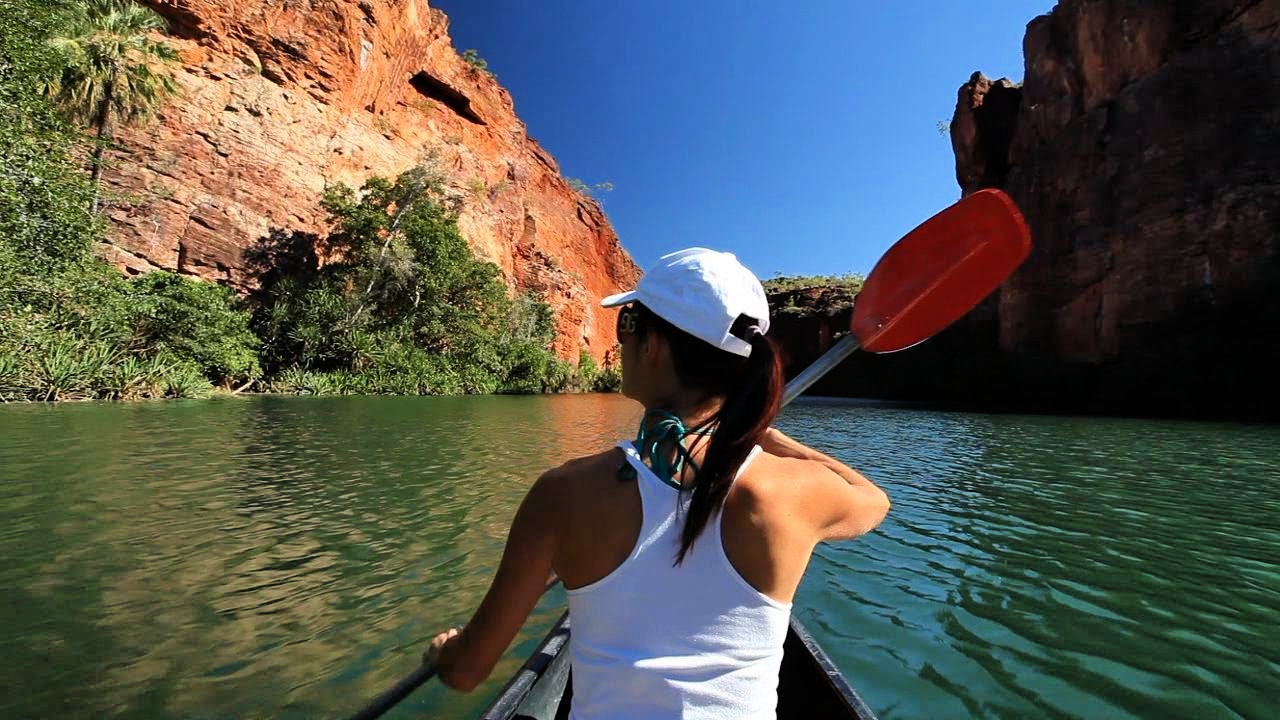 Kayaking at Boodjamulla – Lawn Hill Gorge, Adel's Grove. Photo courtesy of Fun Travel Show (Check out their channel!)
GET ADVENTUROUS!
Download the Overlanders Way brochure to get your hands on the Adventure Map and the local's inside tips!